My Wedding: A Photodocumentary
For those of you who weren't in attendance, or those of you who just want to relive it (and who wouldn't?), here you go!
From my bachelorette party, thrown by the illustrious matron of honor/"best woman," Aimee Lewis....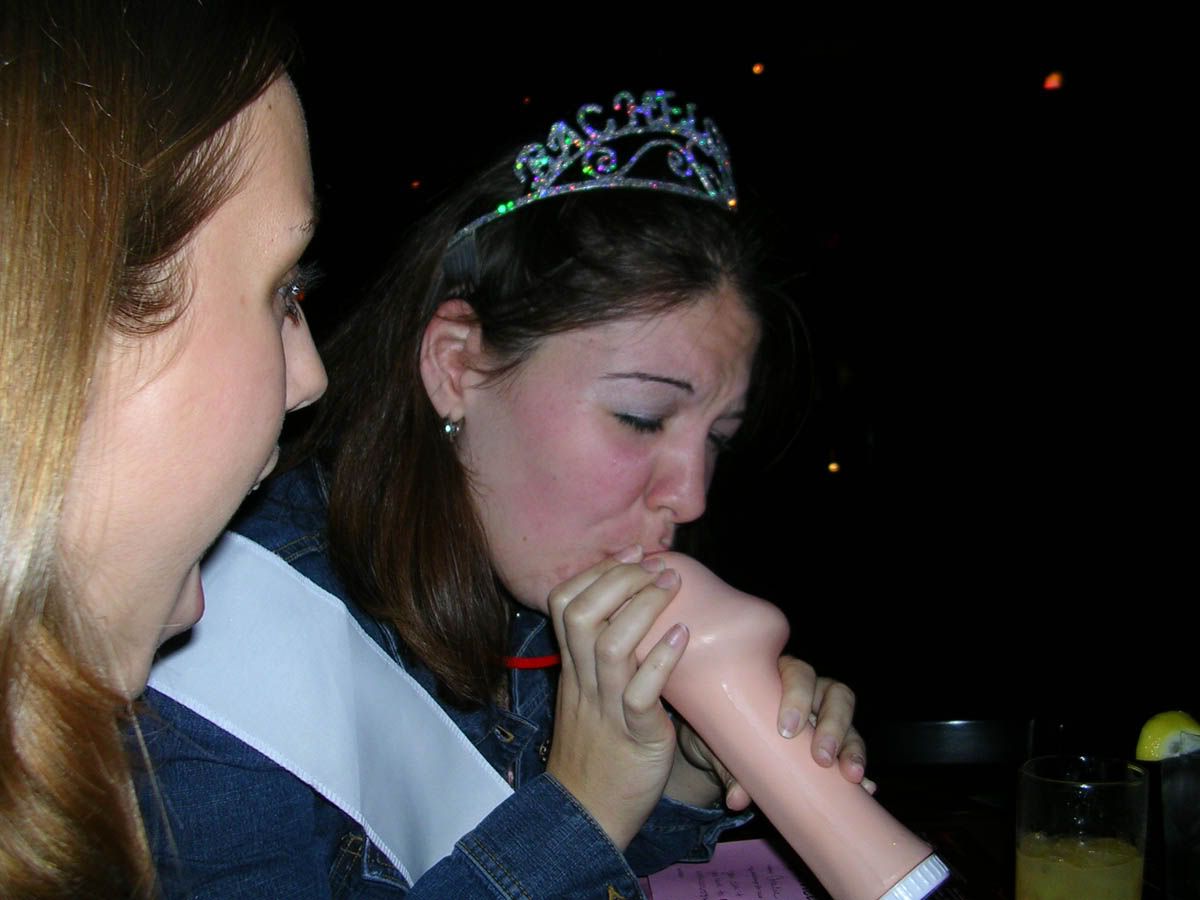 Yes, that is a cup shaped like a gigantic penis, and yes I am drinking out of it. I was a good sport about this bachelorette thing, let me tell you.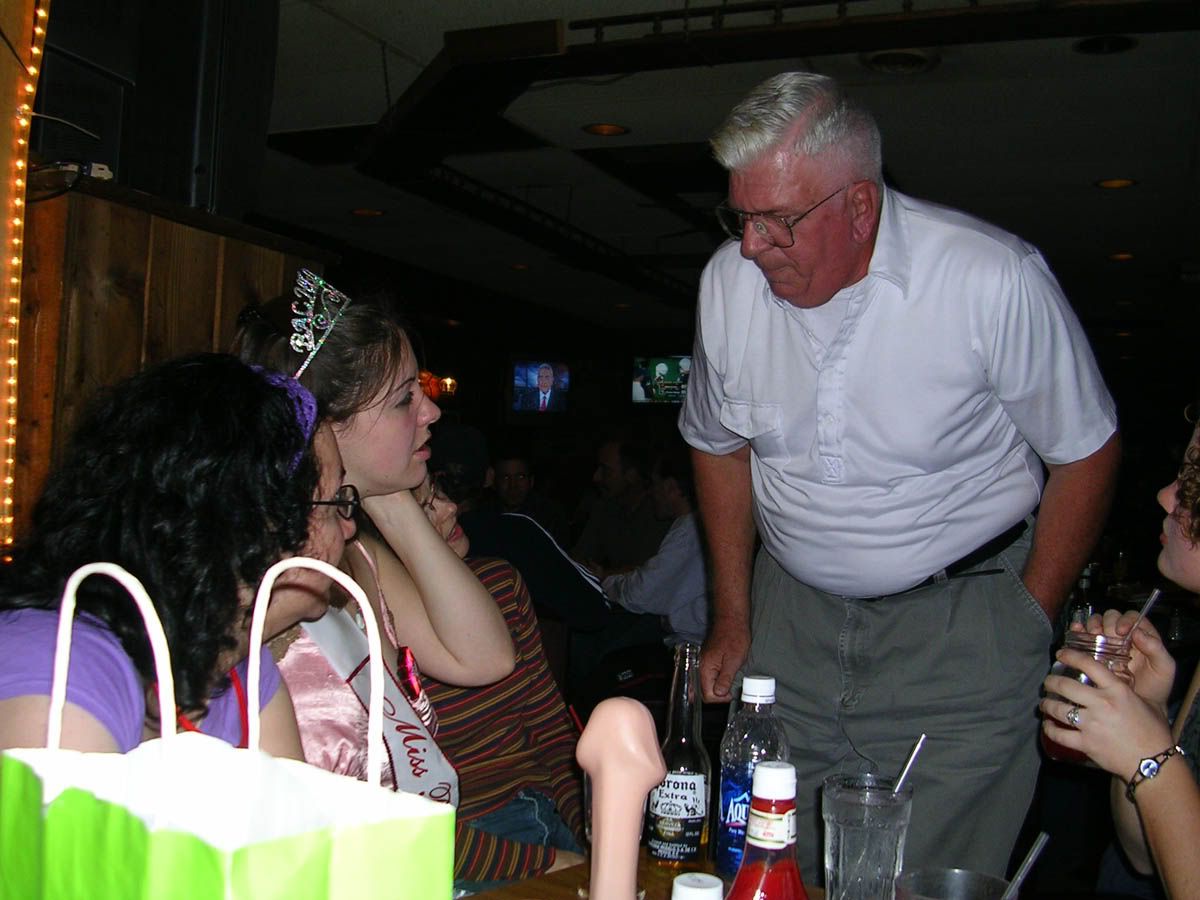 The scary man at the karaoke bar who was trying to tell me that the key to a successful marriage is something along the lines of being able to stand in the bathroom while the other one takes a poop. He was a strange, strange man.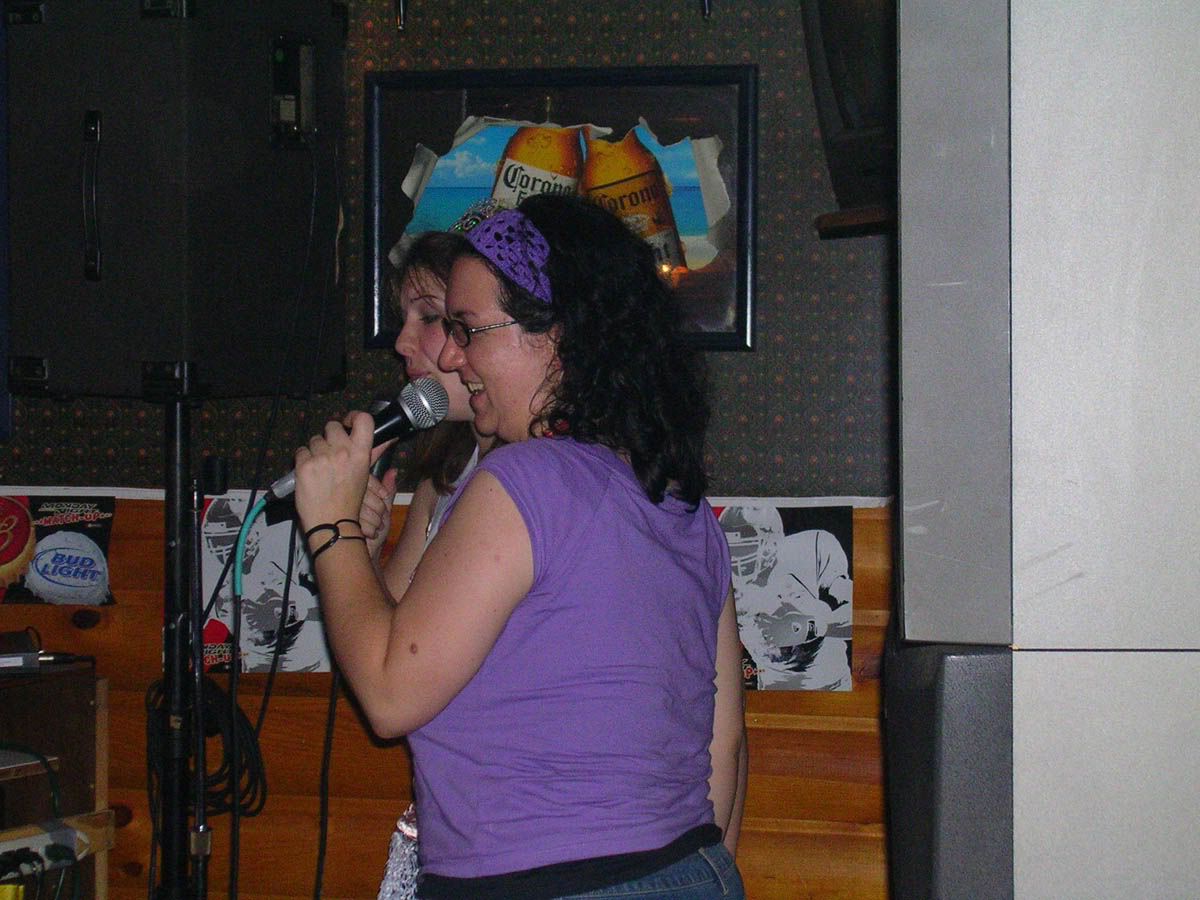 Singing "Goodbye Yellow Brick Road" with Stefanie. We also all sang "Bohemian Rhapsody" as a group (Dana: "Who's Queen, and why are they singing about killing someone?")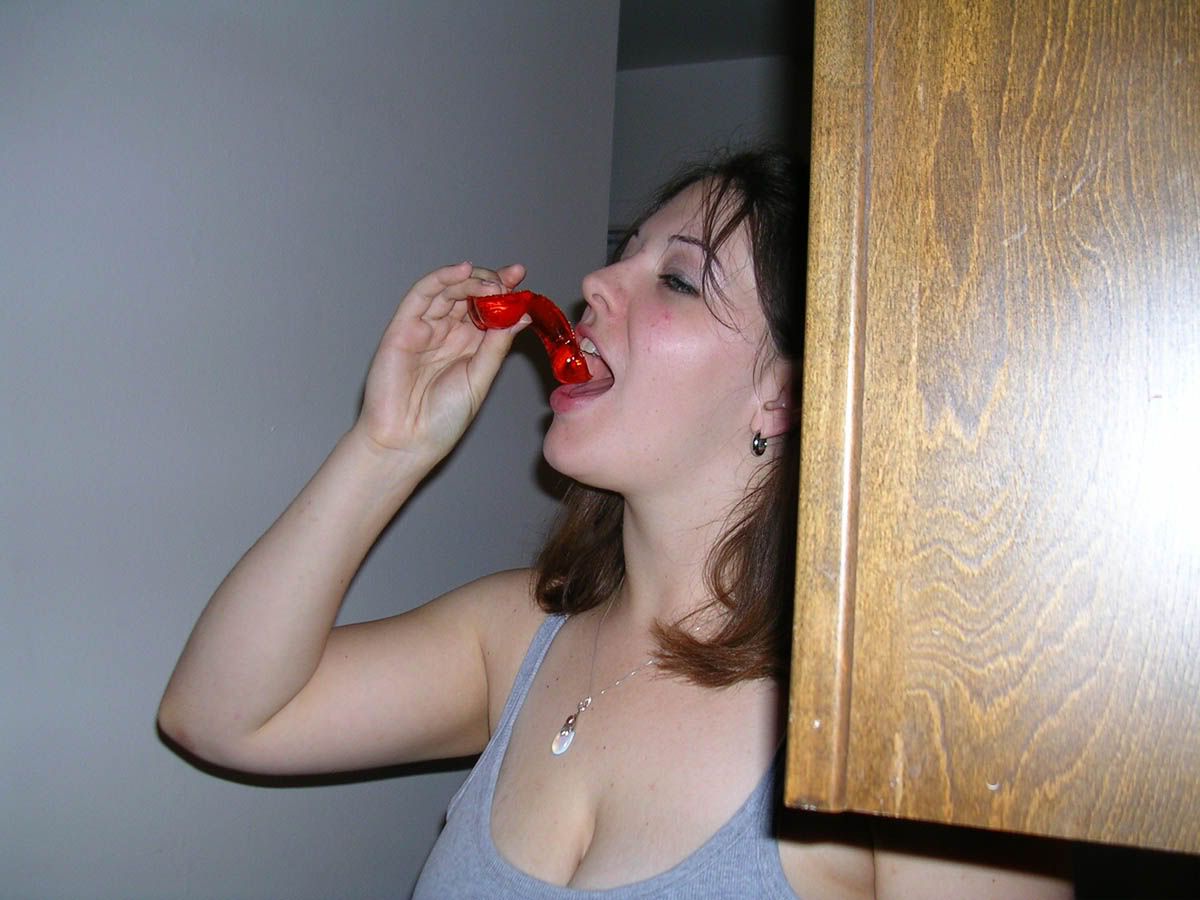 Let us not forget the penis-shaped jello shots that awaited us when we returned to Aimee's house.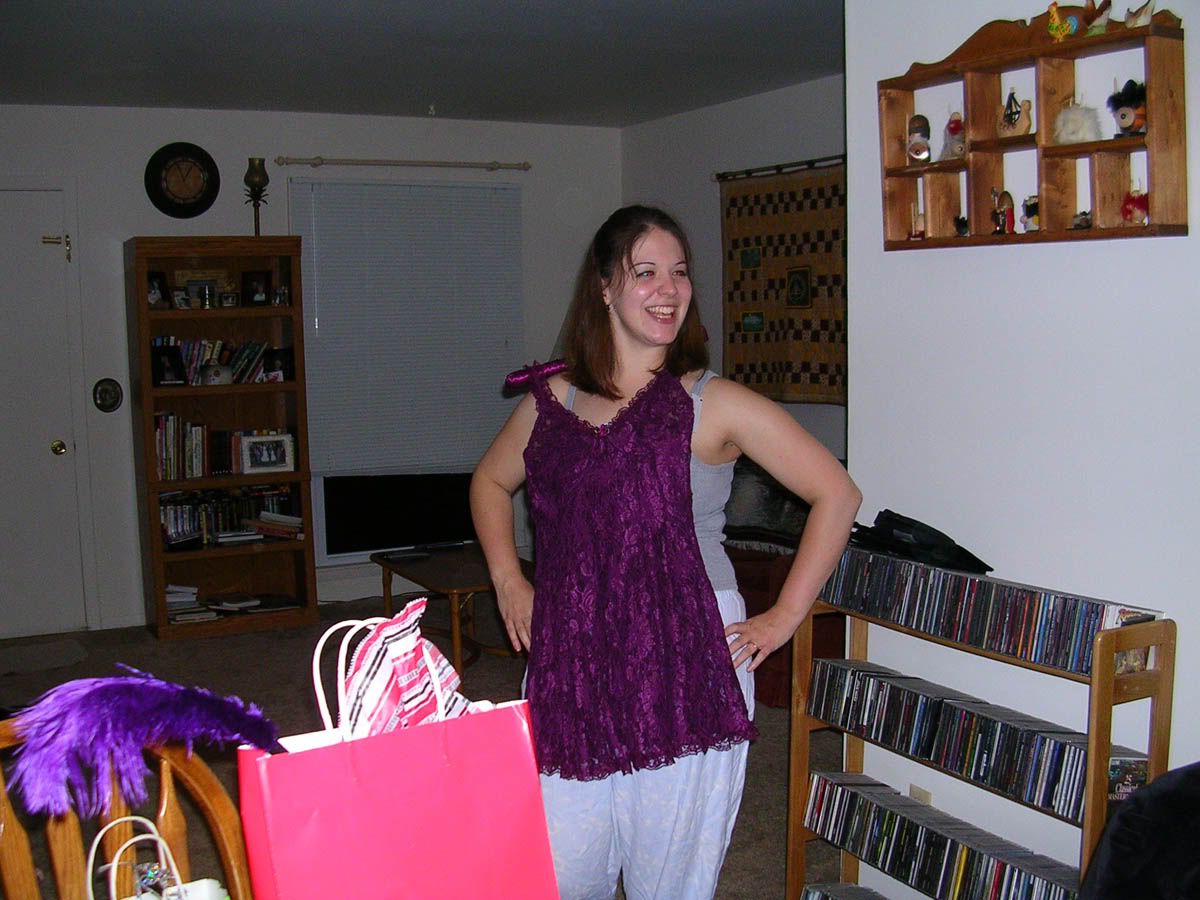 Or the lingerie.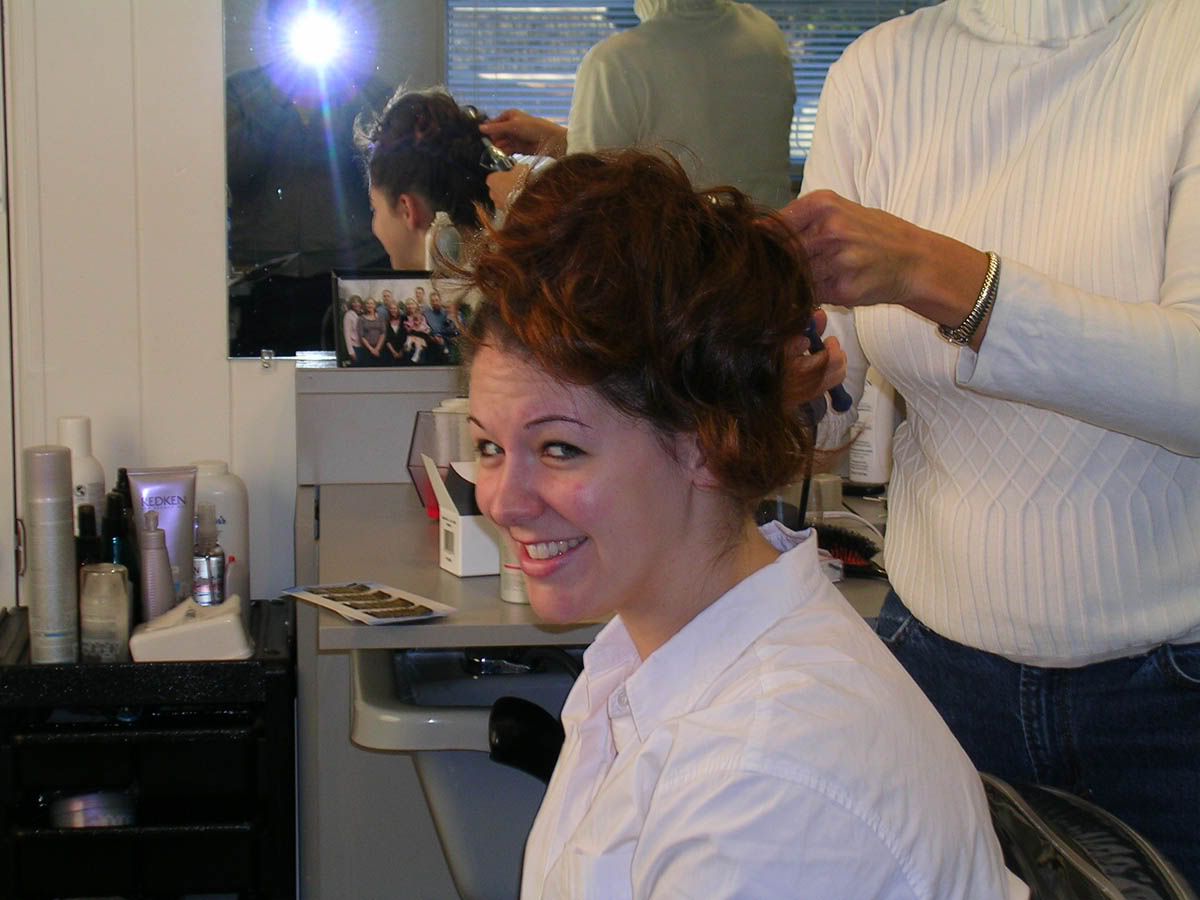 Getting my hair done the morning of the wedding.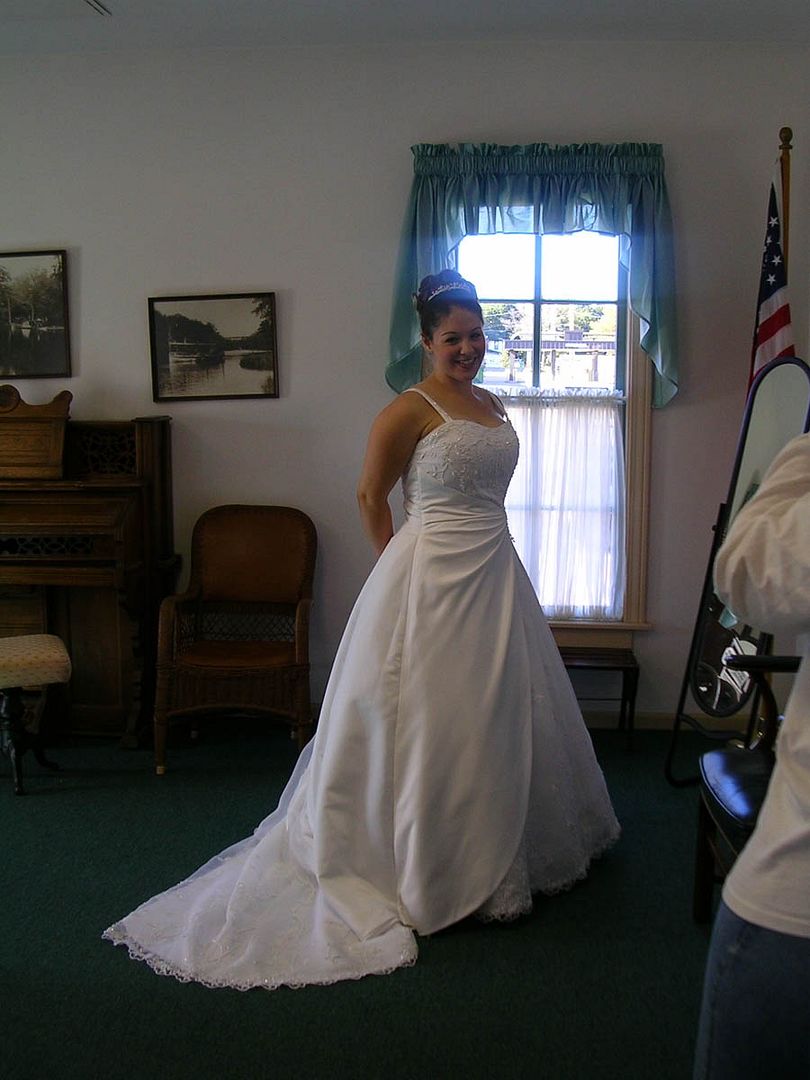 The finished product. :)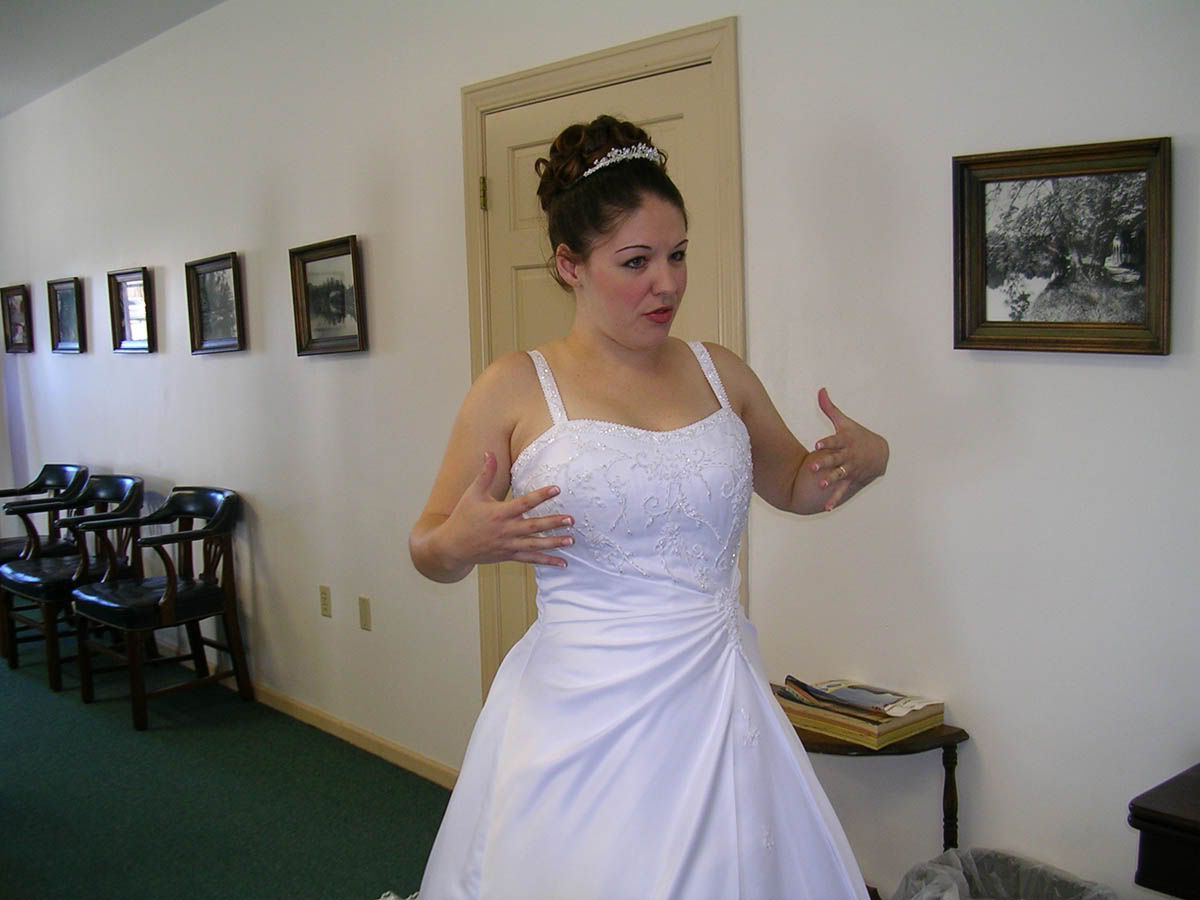 Don't really know what I was trying to talk about, but I hope I gave up on it quickly.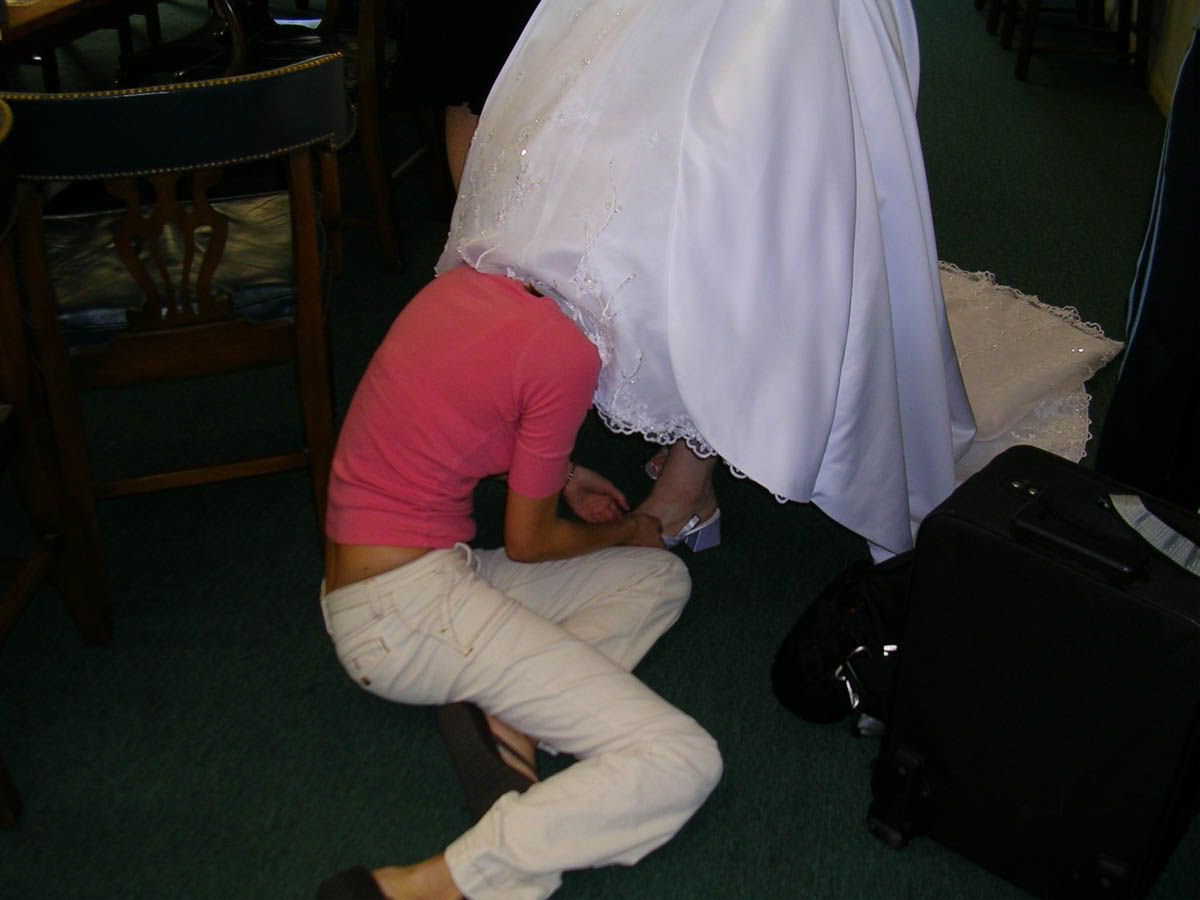 Dana fixing my shoe!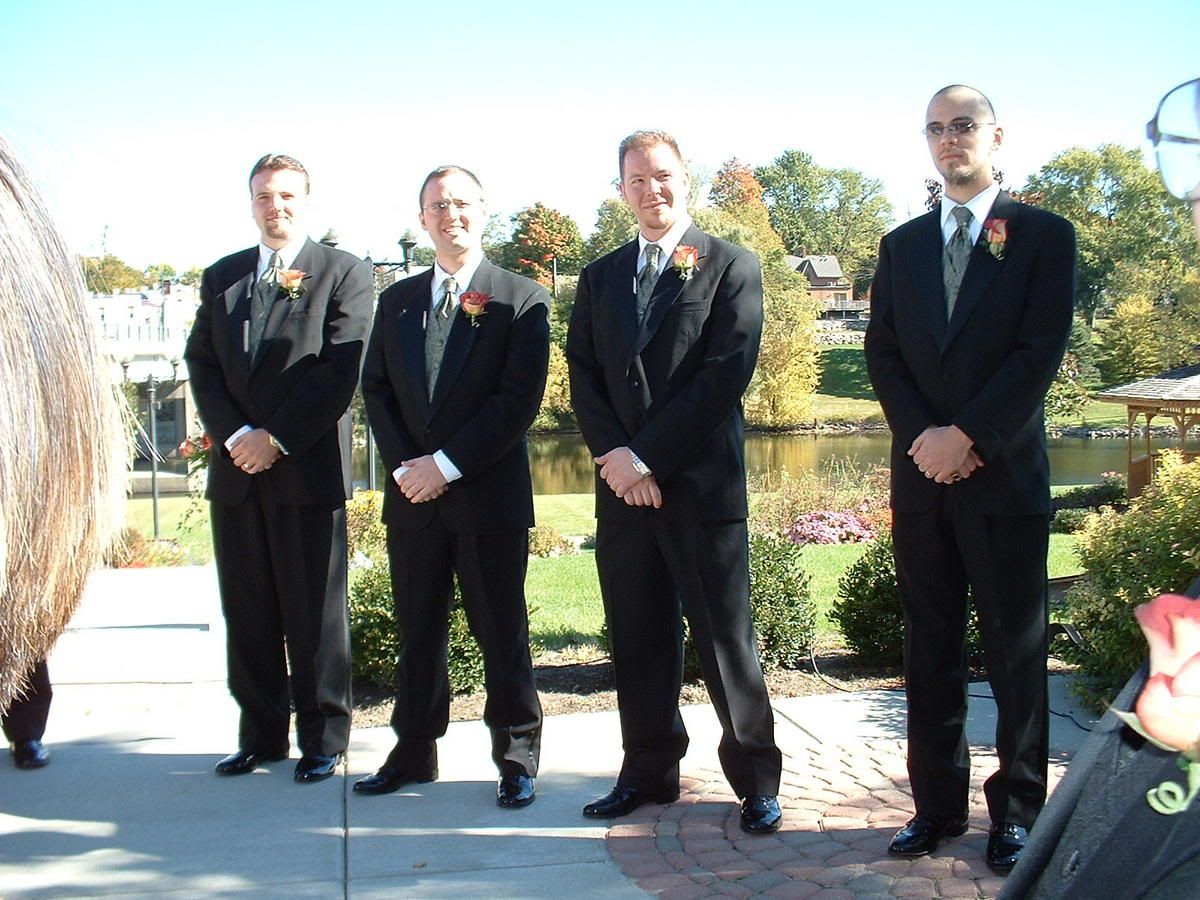 The Guys.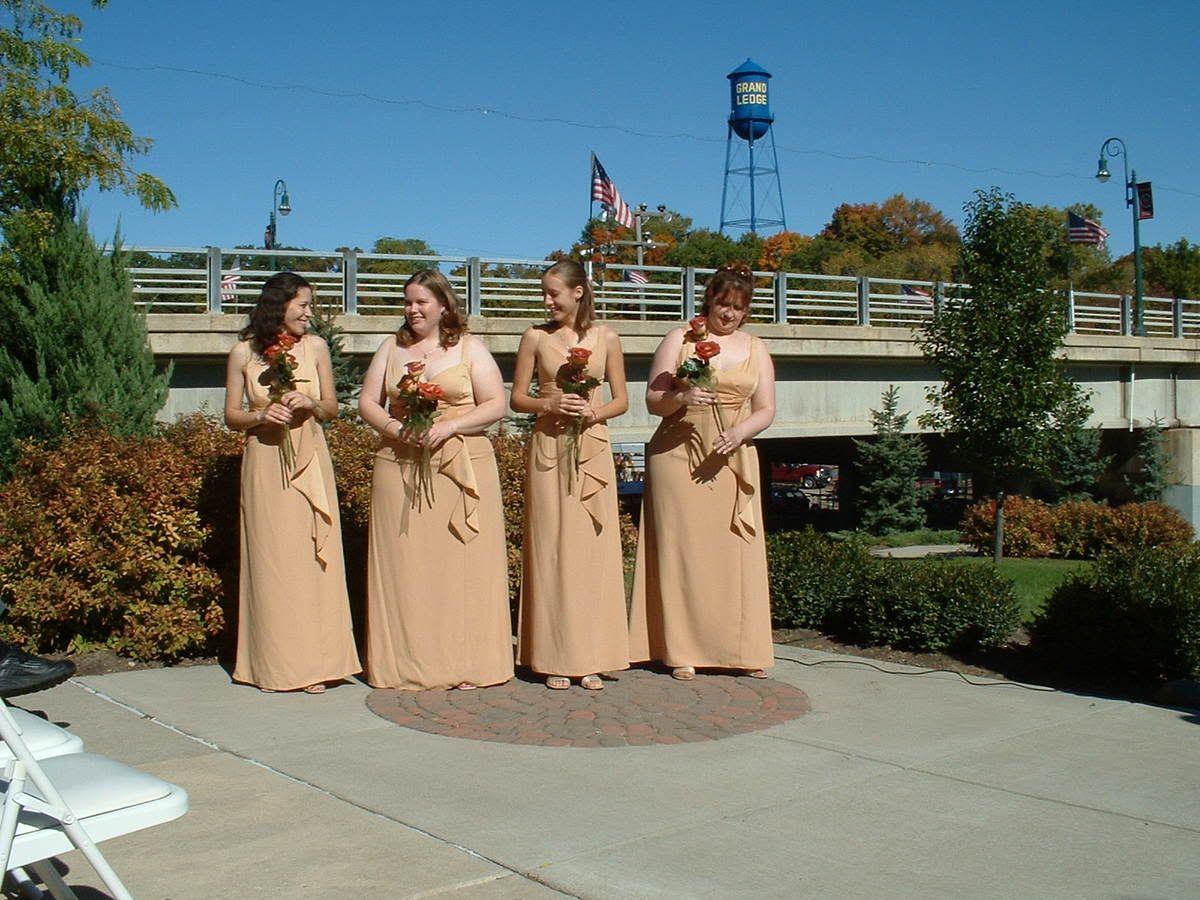 The girls.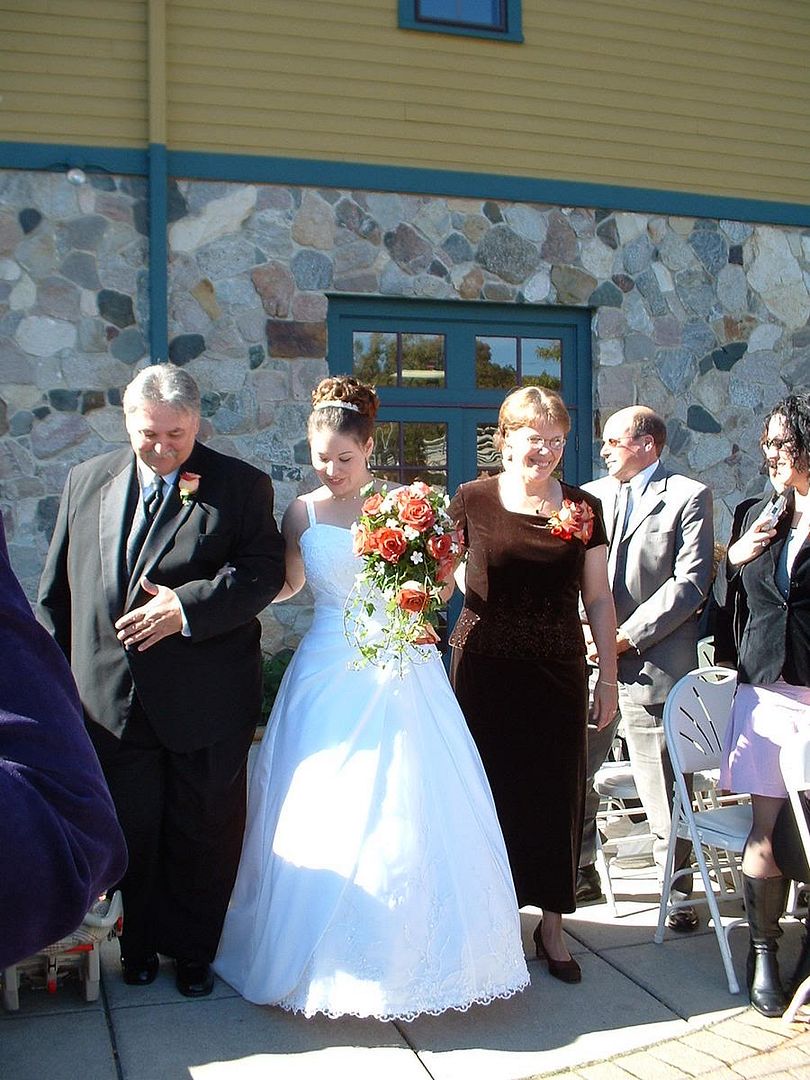 I emerge from the bathroom.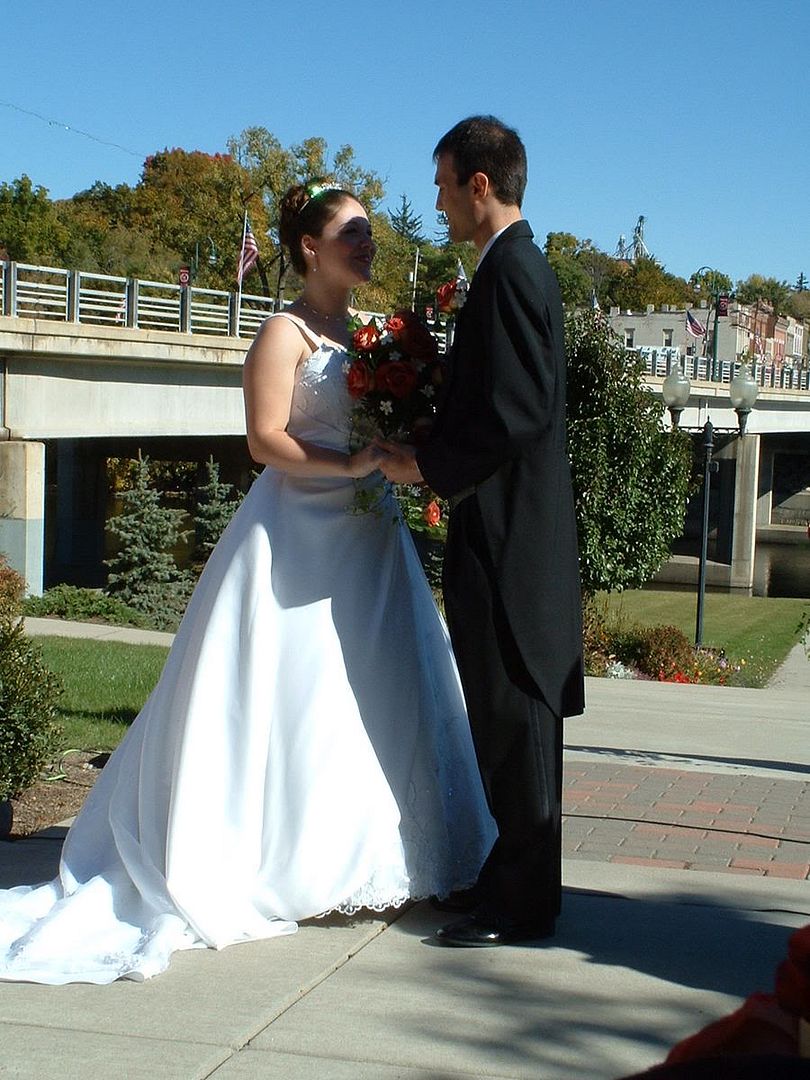 It was extremely sunny that day. I got a sunburn even!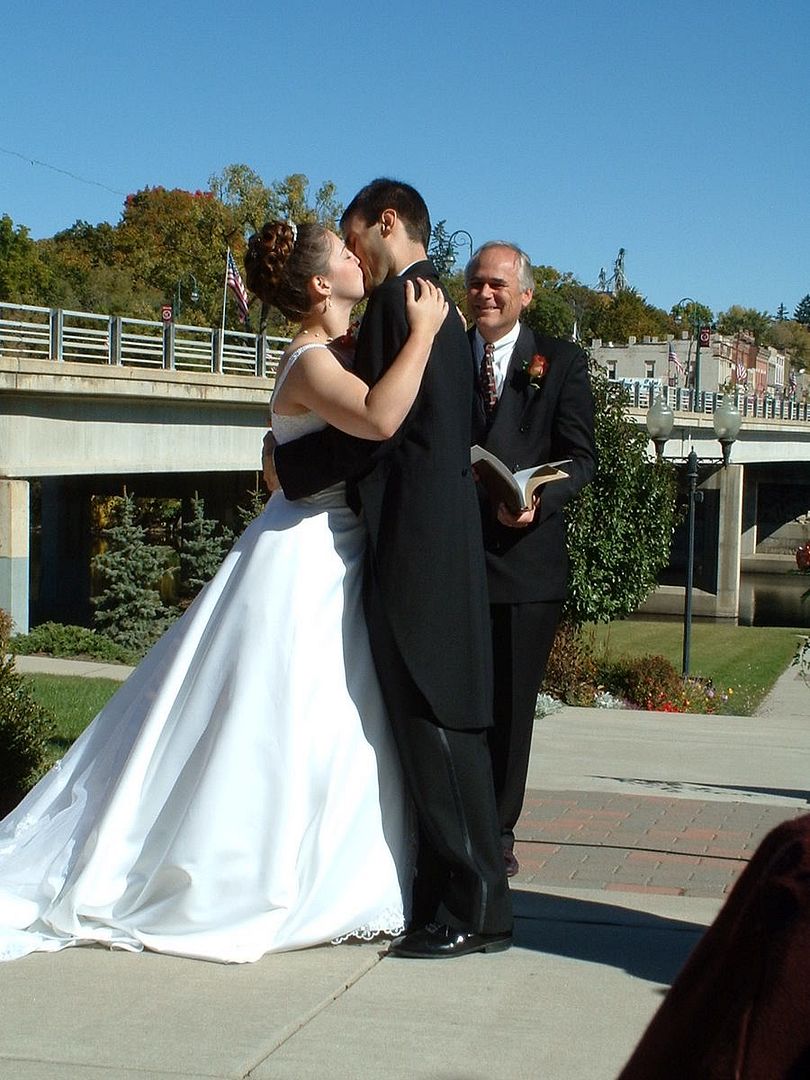 The Magic Moment, or the Point of No Return--as you will. ;)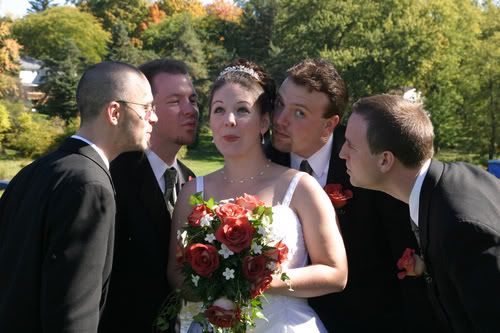 Actually I got lots of kisses!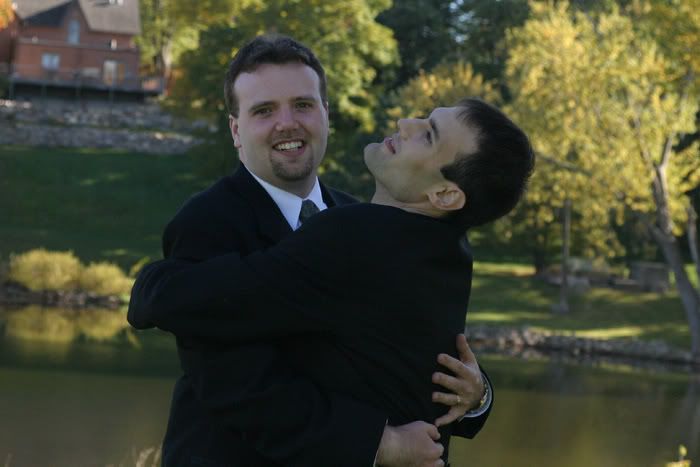 Ryan and Kevin are very close indeed.....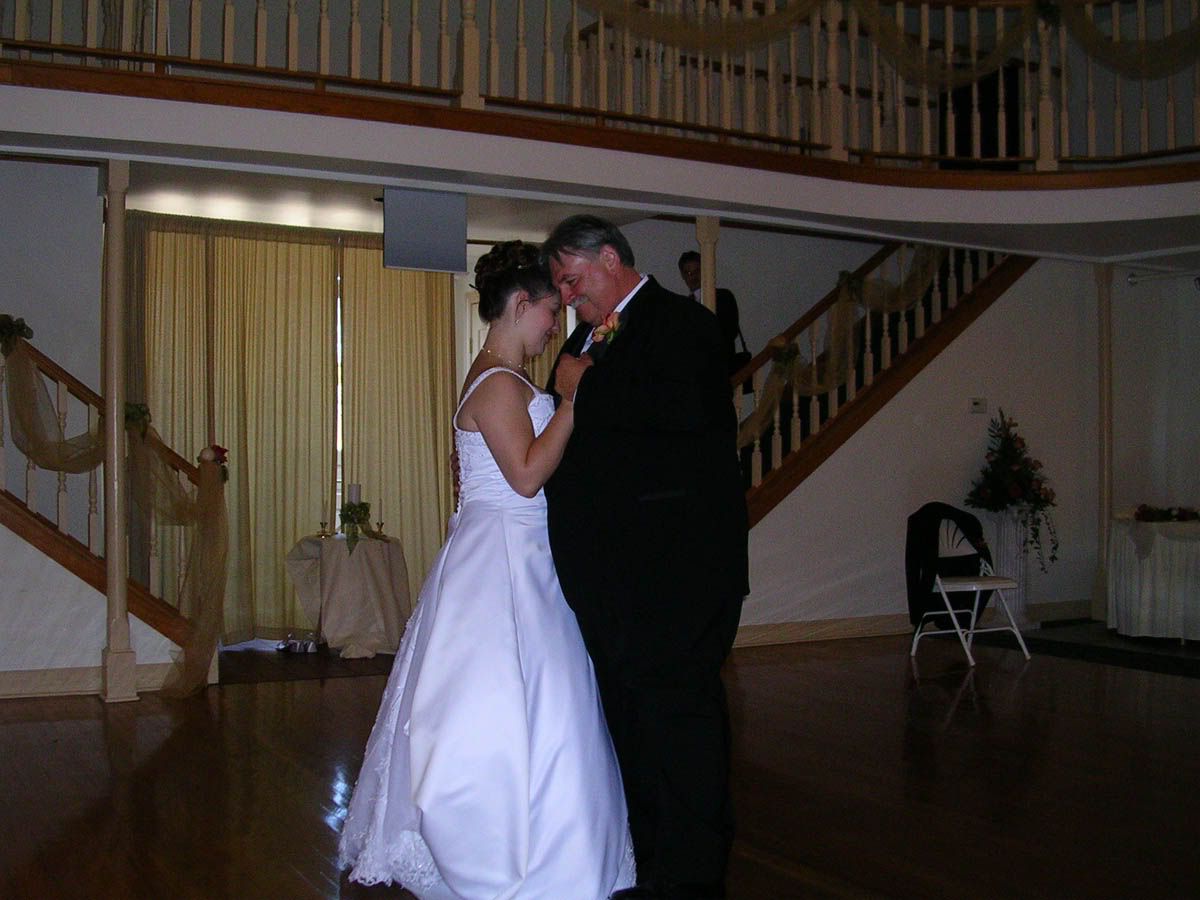 Dancing with my dad to "So Happy Together" by the Turtles.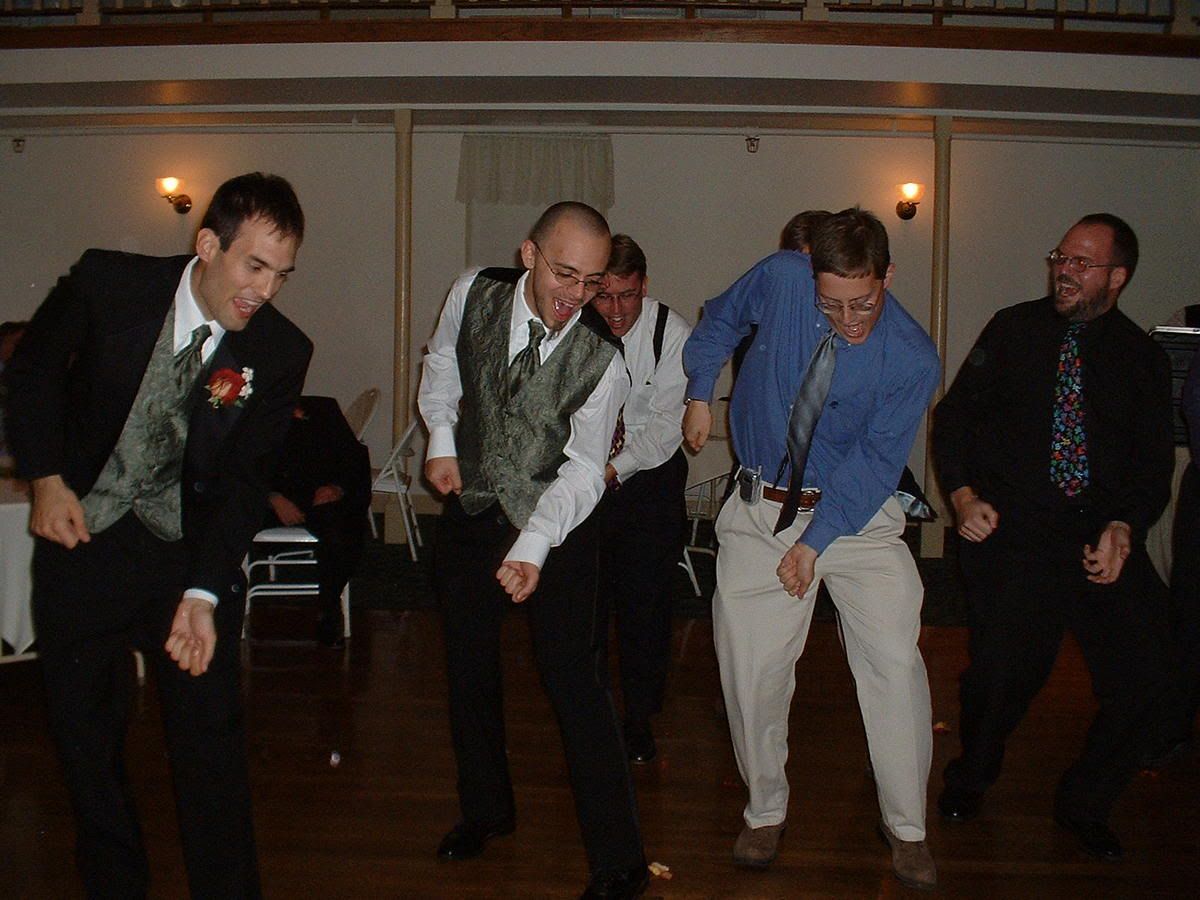 Ryan's friends doing their choreographed number....(somewhere there exists a picture of my reaction to this, but I can't find it right now)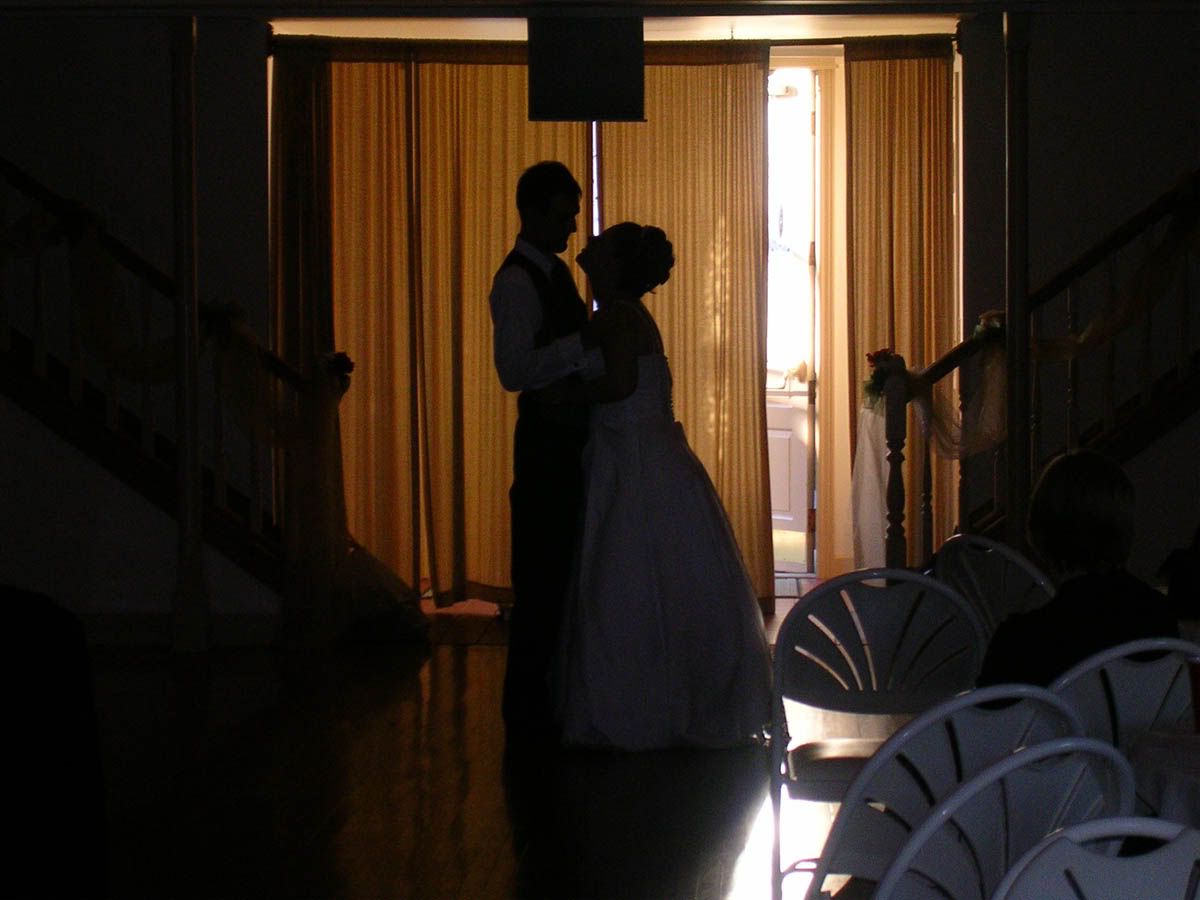 Dancing together. :)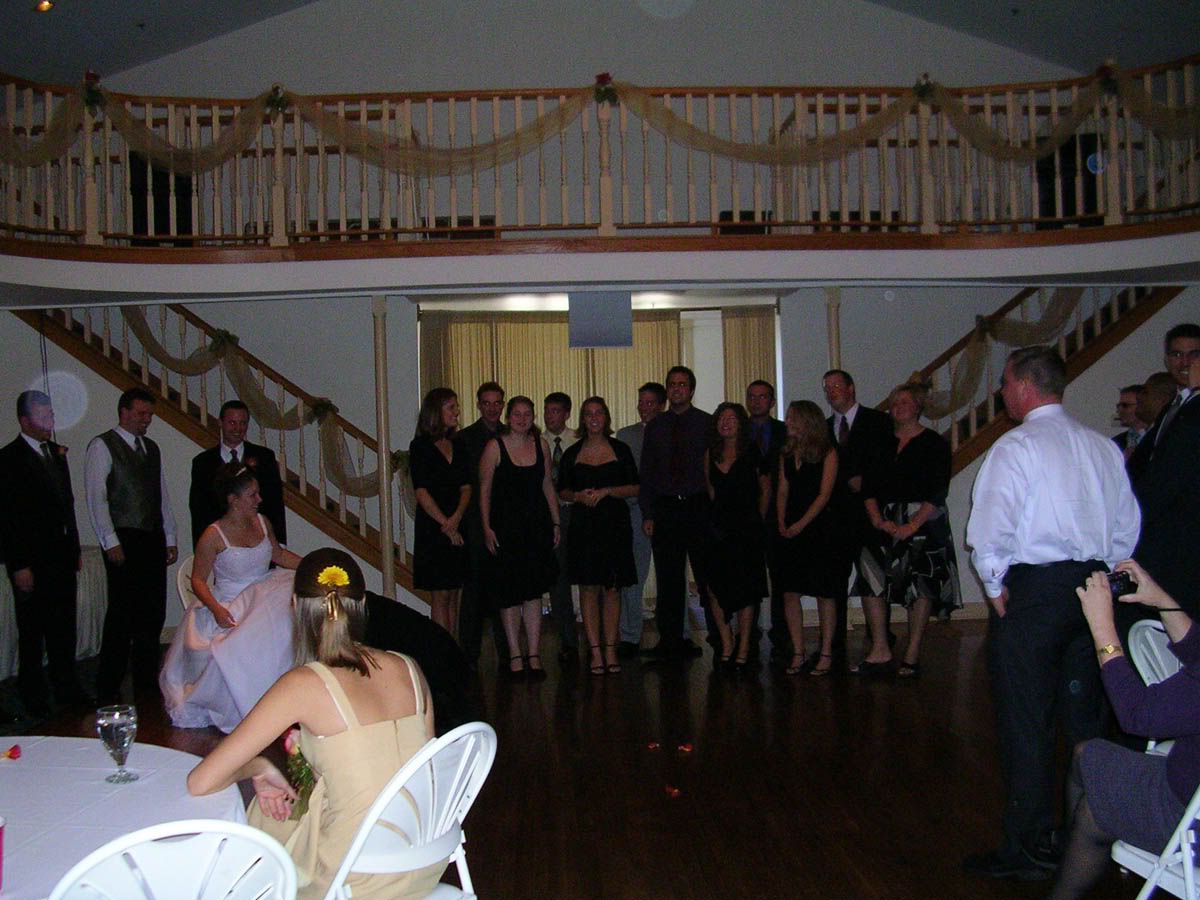 The Euphonics performing at the reception.
The fathers, apparently discussing my dowry or what continents they would like to take over....???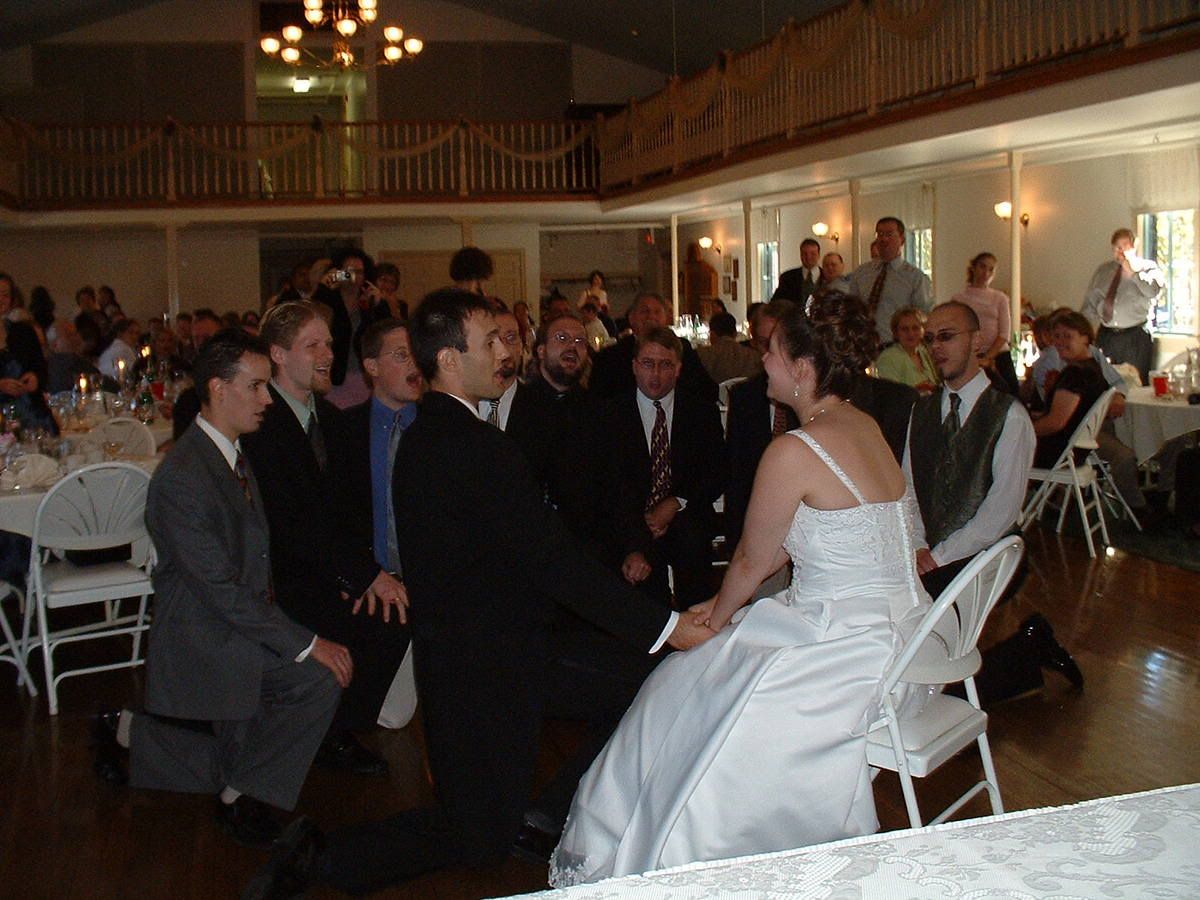 Got a serenade from all the Phi Mu Alphas in the room. :)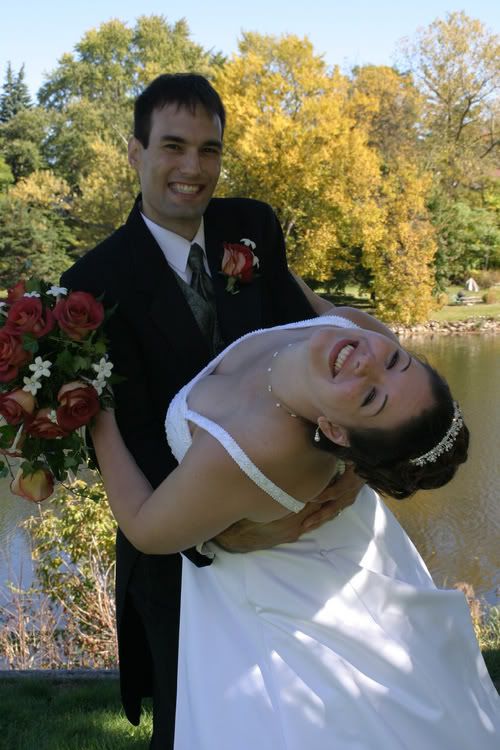 Wheee! Being married is awesome!!